Courses 2021: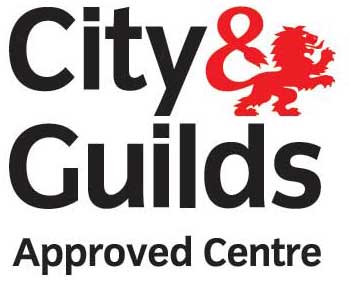 The following course has been registered by CITB NI for grant assistance to registered in scope employers



SMART AWARDS LEVEL 6 OPTIC FIBRE INSTALLATION & SPLICING TECHNICIAN COURSE: ""
*****PRACTICALLY LEARN HOW TO SPLICE AND JOINT FIBER OPTIC CABLING TO BECOME A FIBER INSTALLATION TECHNICIAN AS REQUIRED BY CONTRACTOR COMPANIES*****


COURSE DESCRIPTION

This Course gives participants the key skills to install, and test fibre optic links. As required by contractors working in the industry either on small or large projects. Preparing participants to do the job for real in the work place.

By the end of the course you will be proficient in the following:
Fibre preparation – how to clean fibres and make them ready for splicing.
Cable preparation – strip cables without damaging the fibres.
Fusion Splicing – join optical fibres quickly and with low losses.
Mechanical Splicing Connector Termination – learn the best ways to put a connector onto fibre.
OTDR for commissioning fibre networks – handover test results.
Power meter and optical source for Insertion loss measurement.
Using visible light source for fault finding.
Connector Inspection & Cleaning – identify connector faults and clean connectors properly.
The course is suitable for individuals who want to start working in the fibre industry or those working in the industry who need to gain an industry recognised qualifcation. So that they can progress into fibre cabling and jointing, in particular work for a contractor.

QUALIFICATION

This course is a practical hands on based programme. With almost everything other than the essential theory being practical exercises. As such this course has been approved by Smart Awards the industry recognised awarding body. With participants able to earn the Smart Awards Level 6 Optic Fibre Installation and Splicing Technician Certificate

This programme was presented to the Quality Qualifications Ireland for validation for the 6N2050 level 6 Optic Fibre Installation award and was approved. Then when put forward to the Telecommunications Network Operators Awarding body, Smart Awards, they also validated the course at level 6. Smart Awards qualifications are recognised by all the network operators, BT, Eircom, Virgin, Siro, Vodafone etc. Along with the 400 Contractors that work for them.

Learners that complete this Course will also receive the Smart Awards Network Operators Passport Card. You can download the details of the card here

Network Operators Passport



You start with an introduction to fibre showing how fibre works, its benefits and how to calculate loss budgets. The purpose of which is to get you to understand the effects of work not done properly. That a right first time principle can only operate in this environment.

ESSENTIAL THEORY OBJECTIVES:-

Understand relevant health and safety legislation and industry good practice associated with optic fibre systems.
Understand why fibre optic cabling is used for communications systems
Understand the structure of optical fibre and fibre cables and the range of services provided.
Be able to demonstrate the range of skills required to install fibre cables.
Be able to perform a range of fibre splicing techniques including fusion and mechanical joints.
Be able to use standardised techniques for the management of fibres and cables in closures.
Understand how and why fibre optic cabling is used in a telecoms environment for core, metro and access networks.
Be able to perform and record a range of network measurements employing standards.


PRACTICAL TRAINING

The theory you learn will be supported with hands on practical work activitiies, cable preparation, stripping, splicing, of fibre optic cables and securing them away into in-line joints, patch panels and/or fibre wall boxes or odf's.

You will also learn all the tips and tricks of how to use cleavers and splicing machines quickly, to get the best results every time. Including the essential maintenance of the equipment and which tools to use.

Finally you go on to learn how to clean and inspect connectors, complete testing for proving and fault finding links and certifying work that you have completed..


Splicing, cabling and preperation points
Fibre & Cable Preparation – Preparation of a cable ready for splicing and jointing, including cable sheath removal, buffer tube removal and fibre cleaning.
Connector Cleaning and inspection – The best ways to clean connectors using a visual inspection system and microscope.
Splicing Practice – How to operate and maintain a fusion splicer and cleaver.
Preparing and splicing a cable onto pigtails within a typical fibre patch panel
Use of a Visible Light Source to check continuity and fault find – A basic but important tool for fault finding. And finally ILM testing
Mechanical Splice On Connector Termination – How to terminate a FAST Mechanical Splice optical termination used on FTTH drop installations.

TESTING
Use of the Visible Light Source to check continuity and fault locate.
Insertion Loss Measurement with source and meter.
OTDR Practice.
Commissioning fibre links with the OTDR.
Fibre proving and Fault location using the OTDR.
Testing a Passive Optical Network with the OTDR.


When you are with us you will work with qualified instructors that have worked in the industry doing the job they are teaching you to do. They will teach you in as realistic a situation as they can given that you will be working in an inside training location. Our centre has been put together with a practical working area, designed to ensure you gain the maximum benefit from this course.


Interested in taking this course but need to know more???
Below are listed the dates when courses are scheduled at our facilities at either Carlow or Belfast.

Select a date from the menu below and complete your contact details.

We will contact you.